Why do successful brands go social?
SeoSamba internet marketing software has easy-to-use integrated social activity tools to allow you to increase brand awareness for your company, services and products. You can share your messages across the most popular social networks in just a few clicks. Just login to your account, post your message and the system will optimize and send it to all connected social accounts on Twitter, Facebook and LinkedIn. 
So why does your brand need social media marketing? 
It doesn't matter if you have a small company or a huge enterprise - your customers tend to spend more and more time online. They are surfing the web and interact within social networks.
Your brand should be the most visible on the internet to avoid losing customers to aggressive online competition. But spreading brand awareness is not your website's job. Use Social media to increase brand visibility, engage your customers and identify your most valuable friends: brand advocates.  
Brands that are active in social networks are perceived as more forthcoming, customer-focused, and credible. Brands who do not have, underuse - or worse - misuse social networks face online reputation challenges that will demand time and resources to repair.
Social media is one of most powerful marketing channels nowadays. With the proper social media marketing strategy, you can use Social Media not only to increase your brand awareness, but to boost sales as well.
Using Social networks accounts, you can enrich relationship with your most valuable existing customers. Most likely, those fans of the first hour will stay loyal and even turn into brand advocates if you know how to keep them feel cared for.
Social networks are also the best route to convey rapidly important messages to your customers. They are much more likely see your post in Facebook or Twitter than read your email newsletter or come on purpose to your website just to check your blog for important announcements.
10 tips how to increase brand awareness in social networks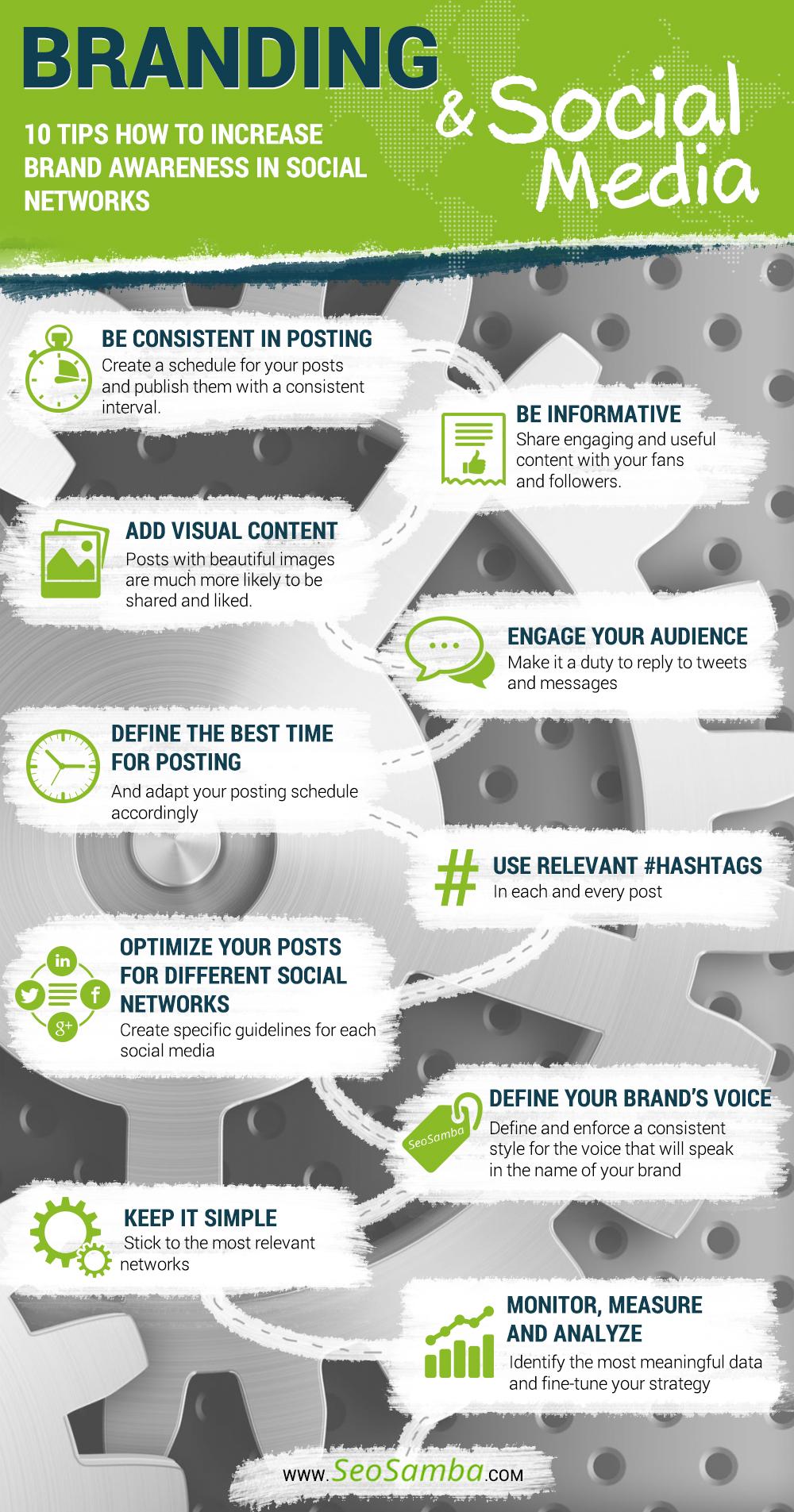 Read also Better Understanding Why and How to Use Twitter .
About SeoSamba
SeoSamba is the multi-site SEO execution specialist, helping web agencies, etailers,  franchises and enterprises build, manage and optimize websites for top search engine performance. SeoSamba patent-pending, hybrid open source marketing framework is built around SambaSaaS and SeoToaster.
SambaSaaS lets you manage SEO, social networking and online marketing across any number of websites through a single cloud-based interface, while our open source front-end SeoToaster let you build, manage and market easily corporate, directories and ecommerce websites. For more information about SeoSamba, visit www.seosamba.com or contact info@seosamba.com, and in the US:+(1 ) 877.450-9894or in Europe at +(33) 6756376.
---
Get Updates from SeoSamba on G+
---
About the author
---
Share this post
---
Related Posts