Fast and easy news and press releases publication
Simply post on your own website newsroom to get news automatically optimized and distributed to major news providers and online influencers.
Create press releases in your central online marketing plaftform and distribute them to all your websites and social networks in one click.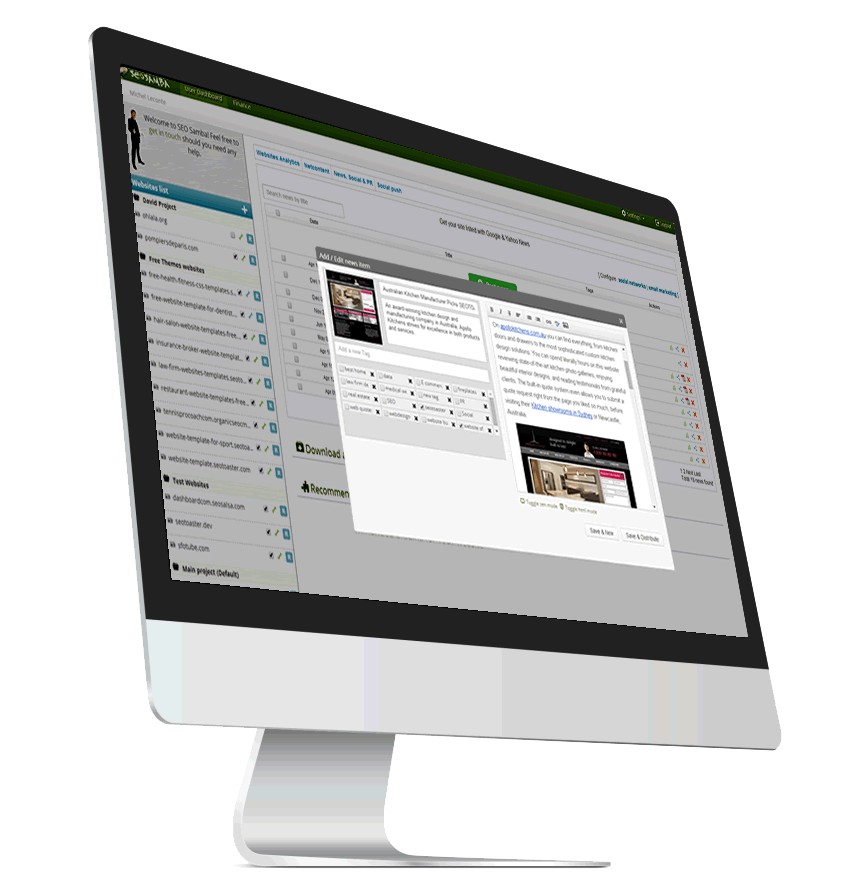 One-step inline news creation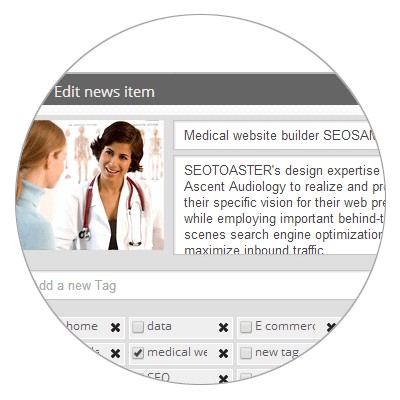 With NewsBlaster, creating news and press releases optimized for major search engines has never been easier.
Create, edit and manage your online news from a single website with a user-friendly module in just one step.
Add keywords, deeplinks and trophy key phrases and let NewsBlaster do the rest, from automatic SEO tags to canonical URL syntax and Google Webmaster Tool validation.
Wysiwig content and multimedia edition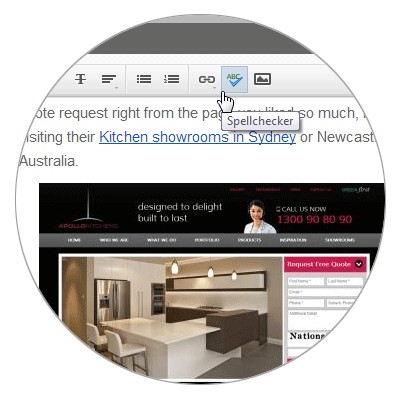 Bypass complicated back-end or cumbersome admin: SeoSamba's news modules features easy inline content edition.
Edit text, links and images right on the news page with WYSIWIG editor, spell-check on the fly and customize HTML code at will for pixel-perfect posts.
Even non-savvy users can animate your online news page with SeoSamba's powerful, no-nonsense online newsroom for maximum efficiency and fast turnaround.
Instant or scheduled news publishing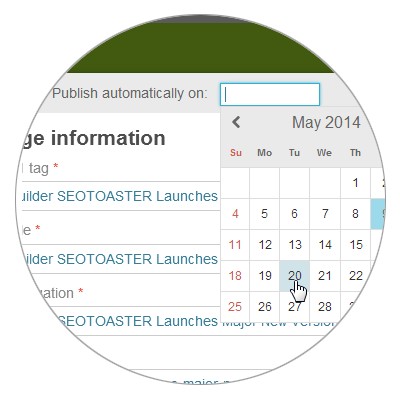 Turn your newsroom into a content marketing war machine: post as much as you want and plan your releases at your own pace.
When creating news or press releases, you can post them instantly or schedule a later distribution thanks to convenient pick and go calendar.
The same goes for your multi-sites and networked press releases, which you can prepare ahead and release when the timing is perfect for maximal impact.
Fast press release distribution and reporting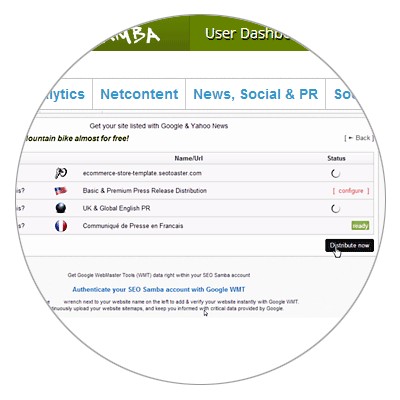 Once created, news and press releases can be published to SeoSamba's syndication network and partner sites.
PDF reports including links and screenshots are generated less than 24 hours after submission so you can verify where and how it was posted.
Press releases get routinely picked up by search engines in a matter of hours and sometimes minutes, while more news aggregators and online influencers will publish it for weeks to come.